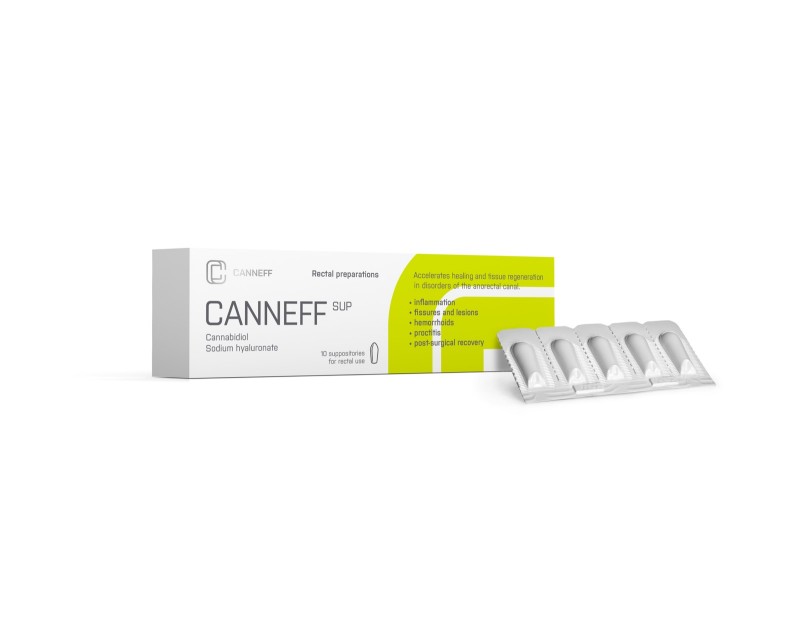 "We are proud to announce that the certification process of our vaginal and rectal CBD suppositories was completed with the listing of the products in the Registry of Medical Devices of the Czech State Institute for Drug Control (SUKL.eu)," announced Jan Storch, the CEO of CB21 Pharma.
The products are certified by the certification body 3EC International and registered at the Czech State Institute for Drug Control (SUKL.eu) as Class IIa medical devices. The suppositories are produced in CB21 Pharma's EU GMP compliant manufacturing site, rendering them the only fully legal and compliant OTC products containing CBD on the European market.
"We encourage distributors of medical devices and OTC products from the EU member states to get in touch with us and seize the opportunity to bring these unique products to their domestic markets, "invites Jan Storch, the CEO of CB21 Pharma.
CANNEFF VAG SUP vaginal suppositories are designed for additional treatment to heal atrophic and dystrophic vaginal mucous membrane conditions. After childbirth and gynecological surgery, in the dystrophy treatments after chemotherapy, ionizing radiation, vaginal dryness due to estrogen deficiency. Promote relief from the symptoms of vaginal discomfort after treated vaginal inflammation or vaginal mycosis.
CANNEFF SUP rectal suppositories are used as a supplemental treatment in the anorectal canal conditions' healing processes after proctological operations; internal and external hemorrhoids; proctitis; cryptitis; anal fissures; perianal fistula.
"CB21 Pharma is currently conducting clinical studies with the CANNEFF suppositories, aiming for widening the indications in the field of autoimmune diseases," adds Jan Storch.