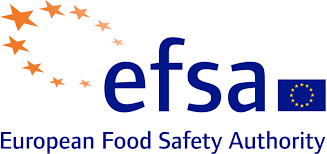 EFSA announced on November 27, 2019, that CBDepot's application on trans-Cannabidiol, synthesized as a novel food ingredient has been registered in the Register of Questions with the reference EFSA-Q-2019-00750. CBDepot's dossier NF 2019/1371 was filed on October 24, 2019.
Now, with the first application on hemp-derived Cannabidiol as a novel food filed back in 2016 through Czech Ministry of Agriculture, and re-filed in early 2018 via EU electronic system, the group of companies around CBDepot covers both versions of Cannabidiol to be approved as an authorized Novel Food ingredient to be used in food supplements.

The application on isolated Cannabidiol, filed by Cannabis Pharma – one of the mother companies of CBDepot – arrived at a major milestone on July 10, 2019, when EFSA declared the dossier number NF 2018/0349 as suitable. However, the EU Commission has not declared this dossier as valid as of yet. This is the reason ESFA has not started with the Risk Assessment of this application.
We can only assume the reasons for this may be similar with what European hemp industry has been experiencing in the cosmetics sector since March 2019: "synthetically produced" Cannabidiol is allowed for cosmetics use without specific restrictions while Cannabidiol "derived from extract or tincture or resin of cannabis" bears a restriction "306" in CosIng database. Restriction "306" refers to Schedules I and II of 1961 Single Convention on Narcotic Drugs as per Annex II of REGULATION (EC) No 1223/2009 on cosmetic products.
CBDepot believes the source of chemical substance does not matter in its assessment of legality, provided it was manufactured according to legal requirements in the country of origin. Still, by filling application for authorization on synthesized Cannabidiol, CBDepot hopes to lift the legal prejudices on this molecule based on its source.