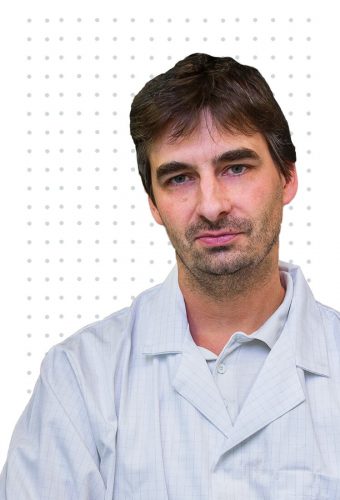 Jan Sýkora was born on July 2nd 1975 in Prague, Czech Republic. He was graduated at the Institute of Chemical Technology, Prague, at the Department of Solid State Chemistry in 1998.
During his Ph.D. at the same department he acquired the X-ray diffraction techniques. He gained the Ph.D. in crystallography in 2002. In 2001 he joined the LC-NMR group of Prof. Jan Schraml at the Institute of Chemical Process Fundamentals of the Academy of Sciences of the Czech Republic and works there till now. Year 2006 he spend at Graz Technical University in Austria as visiting professor. Since 2009 he is the Head of the Department of Analytical and Material Chemistry and since June 2012 he is the Deputy director of the Institute of Chemical Process Fundamentals.
Supervising of analytical work, development of analytical procedures towards identification of organic compounds in complex matrices. More than 10 years experience in analysis of synthetic and natural samples via heteronuclear NMR spectroscopy. Separation of natural extract samples by HPLC in direct connection with NMR (LC-NMR). Analysis of various X-ray difraction data as a hobby.